on most phone plans that are on telmex now calls to the usa are free.     Except toll free numbers in the usa.
this chart has it all.  click on chart or link for full sized.
http://bajamary.com/Mexican-Phones.php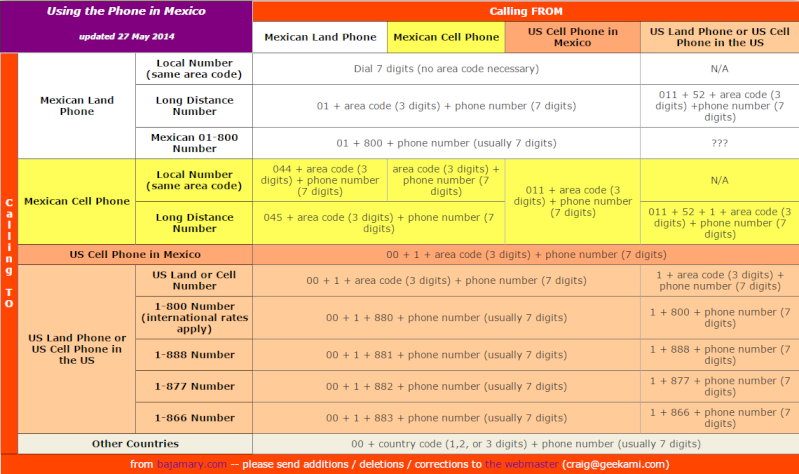 to call a mexico cell phone from usa or skype put a 1 after the country code.   52-1-612-114-0202
24. Courtesy of The Baja Western Union - Todos Santos

a. I would like to add to your comments about the new Telmex billing system. To call long distance from the US (or other foreign country) to a Mexico CELL phone you now need to dial 011+52 (country code)+ 1+area code+number. For example my number would be 011521612145-0050. If you are calling from the states to a Mexico land line, the "1" between the "52" country code and the area code is omitted. You would dial 01152612145-0050. Of course this is a big problem since people may not know whether your phone is a cell phone or land line.

---
Permissions in this forum:
You
can
reply to topics in this forum